Financial Strategies for Families with Special Needs
As Financial Advisors that serve families with special needs, we understand the unique challenges and joys that their daily lives bring.We appreciate the time and energy it takes to care for a loved one with a disability. We also see firsthand how a family's devotion may leave little time for anything else – like preparing for the future.
But without adequate financial preparation, a family can jeopardize the long-term well-being of a loved one with special needs: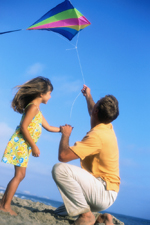 Governmental benefits could be reduced or stopped.
Assets set aside for the family member with special needs could be depleted.
Their loved one could become a 'ward of the court' — meaning the court decides who gives care and how financial support is provided.
To assist families in preparing for a more secure future, we help them navigate these complex financial issues. We use a five step process to learn about each family's unique needs. The result is a personalized financial strategy that helps ensure the continuation of their loved one's lifestyle and care.
A family with special needs benefits from the support of professionals like us. We hope to meet with you to discuss our process and valuable resources that are available to families like you. Together, we can make a difference that lasts a lifetime.
Financial Advisors do not provide specific tax/legal advice. This information should not be considered as specific tax/legal advice.
You should consult your tax/legal advisor regarding your own specific tax/legal situation.
Contact Info
915 Camino Del Mar, Suite 150
Del Mar, CA 92014
Map and Directions
Phone: (858) 259-6300
Fax: (858) 259-2244